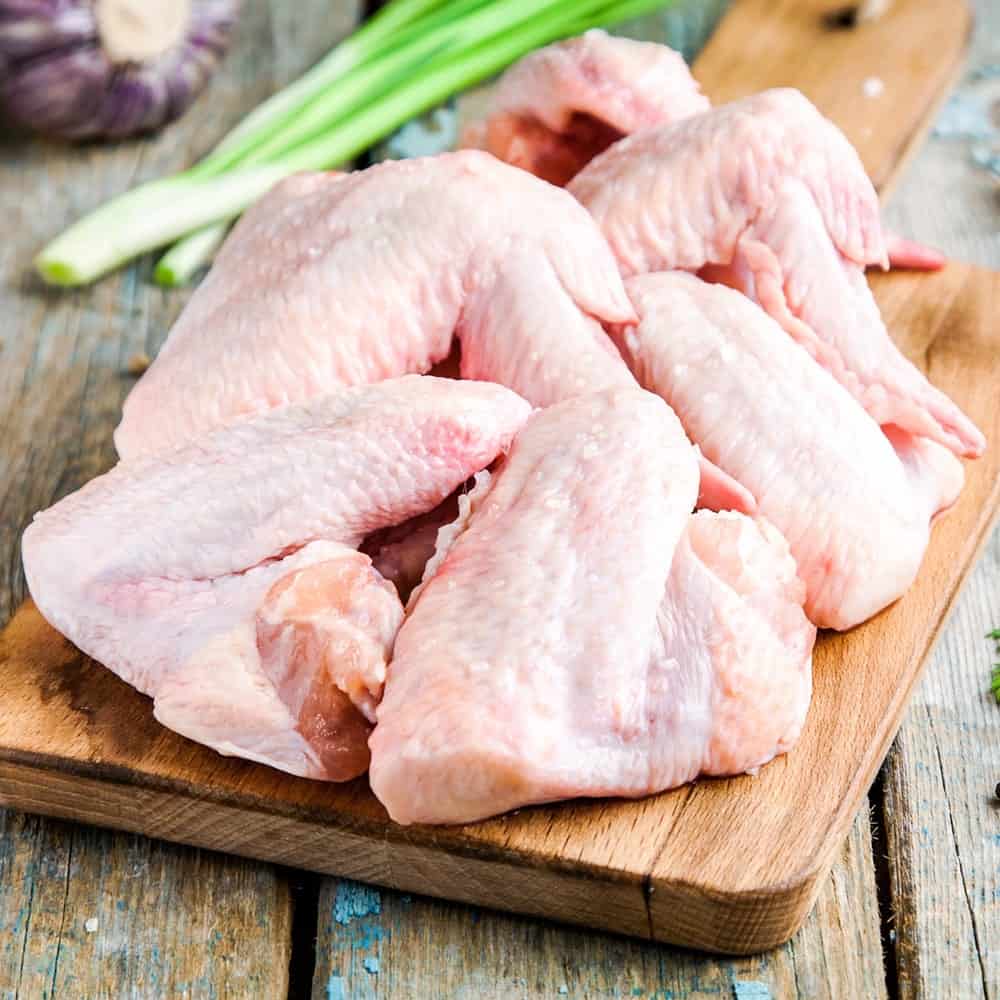 Chicken Wings (Free-Range)
Translation missing: en.products.product.price.regular_price
$48.75
Translation missing: en.products.product.price.sale_price
$48.75
Translation missing: en.products.product.price.regular_price
$75.55
An appetizer staple, these wings are sure to impress.

SOLD AS: 1-1.2LB PACKAGE - FLASH FROZEN
Product description
Shipping & Return
An appetizer staple, these wings are sure to impress.
Our Chicken Wings are juicy and cook up perfectly for that iconic crispy bite. Air-chilled with no added water. Fed non-GMO feed with no soy.
Chicken Wings are hand-cut (split), quickly flash-frozen and vacuum packed. Whether it's game night or family night, these wings never miss.
Sourced from local generational family farms that organically feed and raise White Rock chickens in a free-range environment. All our chicken products are air-chilled; this process significantly limits water content and ensures a superior taste and texture.
Our chickens are raised under the Chicken Federation of Ontario (CFO) artisanal program and fed non-GMO feed with no soy. We work with farms that only produce the cleanest, healthiest and ethically-raised local chicken and are inspected according to Canadian Food Inspection standards.
All our orders are hand-packed before delivery. Human error can happen, and we want to make sure we fix it as soon as possible. Within 72 hours of delivery, please notify us of any issues you may have with your order. We'll assess the issue and decide the best course of action.
Delivery process is as follows:
We will send automated delivery notification updates on the day of delivery
Driver will attempt delivery. Will knock/ring/call.
If there is no response, driver will leave package at door and you will then receive a delivery notification email that your order has been delivered.  If you live in an apartment/unit, and the driver can not reach you to gain access to the building, we will bring the package back to our warehouse unless you leave clear instructions for delivery.
The package will be kept at our warehouse for pickup at your convenience during business hours. We can offer a second delivery for a $25 fee.