Stock Up Now and Stop Inflation!
Treat Yourself to 0% Financing on a Year of Delicious Meat!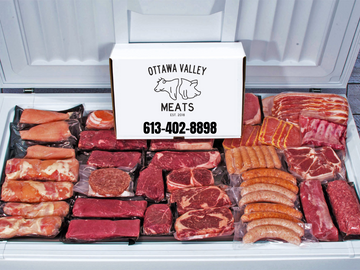 We will have a farm expert reach out to you and build a no obligation currated order right down to the steak! Easy, automatic, interest free payment plan as low as $65/week.
Need a Freezer? We can get you one at great price and payment plan too!
Unlike other freezer order companies, we provide a FULL breakdown and a price per item on EVERY item. No soaps, pantry items or foreign fruits and vegetables. Just a simple classic farm order that you fully customize with our meat expert. Want to know the price? Just look at the chart below and use our website micro order prices to see what you will pay. It's really that easy.
Pick a time on the calendar below for a free consultation. All prices provided, no subcriptions, full transparency!
Book An Appointment Now To Start Saving
Guranteed To Beat ANY Price On Our Retail Website!