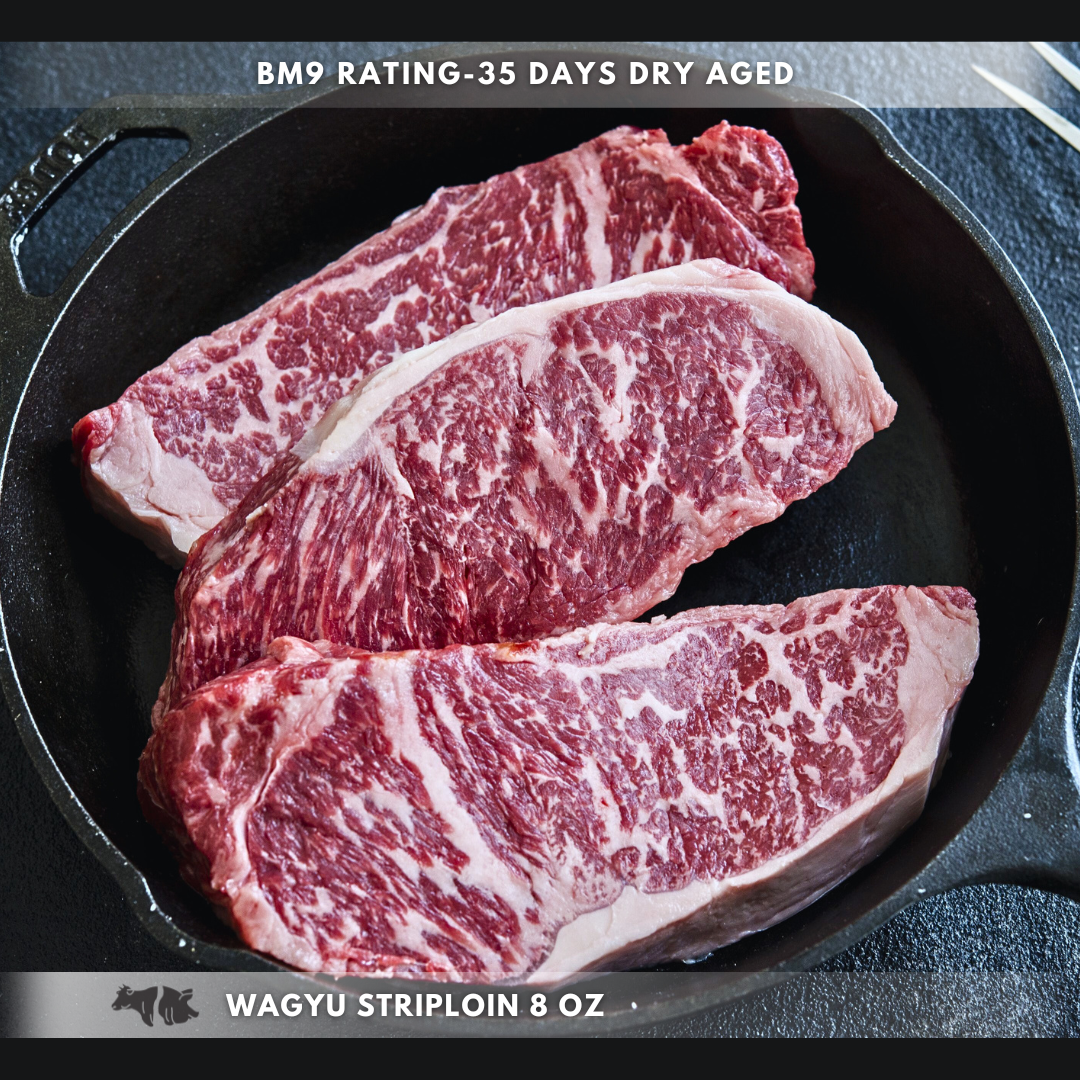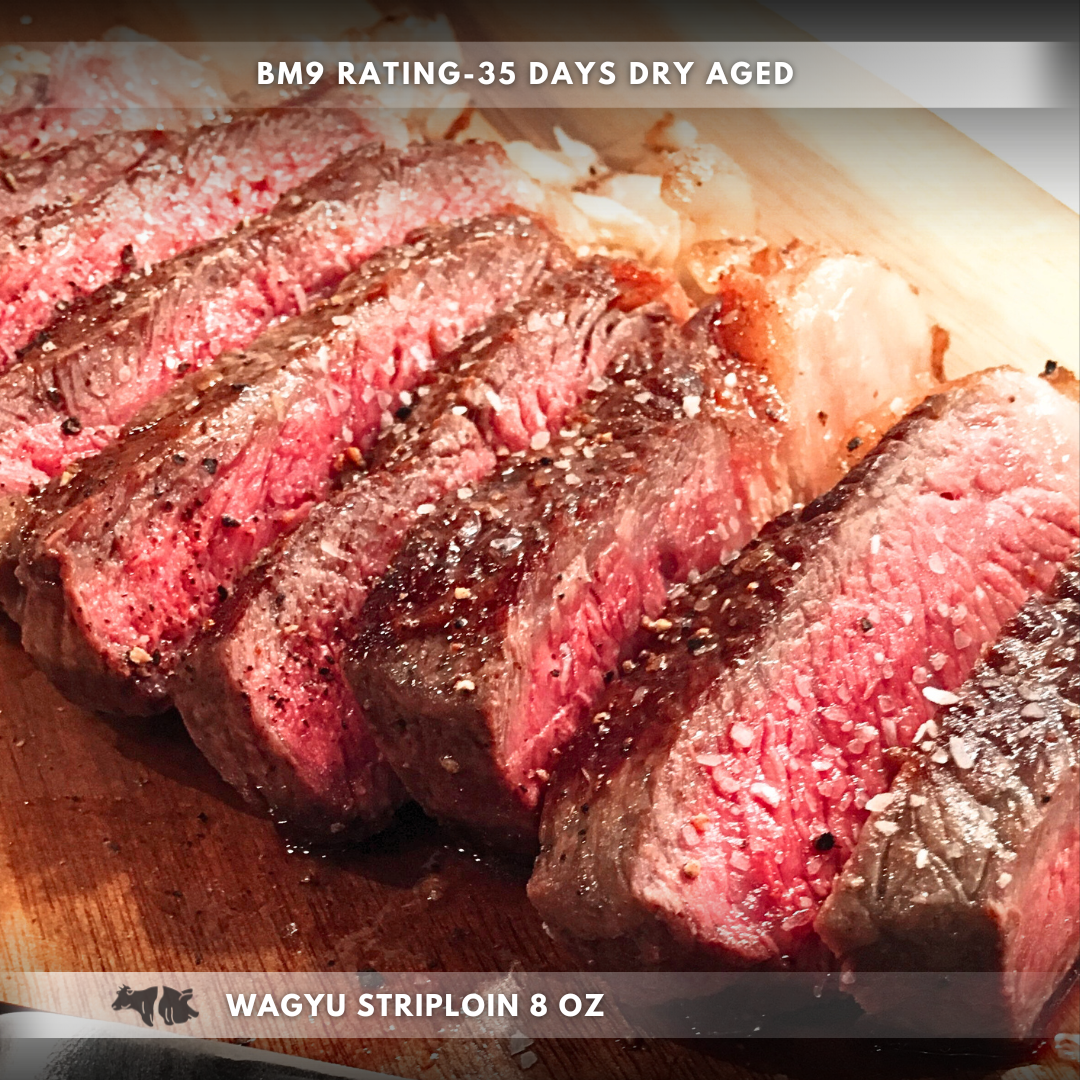 Translation missing: en.products.product.price.regular_price
$76.88
Translation missing: en.products.product.price.sale_price
$76.88
Translation missing: en.products.product.price.regular_price
$114.99
Wagyu Striploin BM9
Translation missing: en.products.product.price.regular_price
$76.88
Translation missing: en.products.product.price.sale_price
$76.88
Translation missing: en.products.product.price.regular_price
$114.99
Product description
Shipping & Return
Our 8 oz. Wagyu Striploin steak is some of the best on the market, with a BM8/9 rating. Treat yourself to some of the most mouthwatering beef around! We source our Wagyu locally in Embrum, ON & abroad

Wagyu Striploin really doesn't get much better than this, especially for the price point. Our Wagyu striploin steaks feature the intense, deep-red color and intramuscular marbling that gives wagyu its worldwide reputation as the very best steak you can buy.

Perfectly dry-aged for 35 days to enhance the already full-bodied flavour.
Each Wagyu Striploin steak is hand-cut, quickly flash-frozen and vacuum-packed. The delicious end result won't disappoint!
We work with farms that only produce the cleanest, healthiest and ethically-raised meats.
All meat is Federally or Provincially Inspected according to Canadian Food Inspection standards to ensure our products are of the highest quality.
8oz CALI CUT
All our orders are hand-packed before delivery. Human error can happen, and we want to make sure we fix it as soon as possible. Within 72 hours of delivery, please notify us of any issues you may have with your order. We'll assess the issue and decide the best course of action.
Delivery process is as follows:
We will send automated delivery notification updates on the day of delivery
Driver will attempt delivery. Will knock/ring/call.
If there is no response, driver will leave package at door and you will then receive a delivery notification email that your order has been delivered.  If you live in an apartment/unit, and the driver can not reach you to gain access to the building, we will bring the package back to our warehouse unless you leave clear instructions for delivery.
The package will be kept at our warehouse for pickup at your convenience during business hours. We can offer a second delivery for a $25 fee.