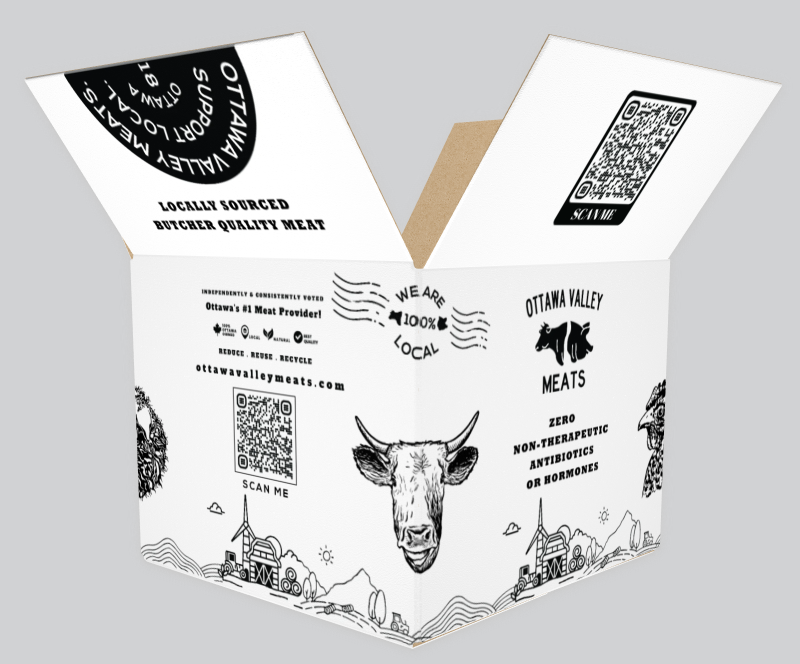 Translation missing: en.products.product.price.regular_price
$286.50
Translation missing: en.products.product.price.sale_price
$286.50
Translation missing: en.products.product.price.regular_price
$311.50
4 x 8oz Cali-cut AAA Striploin Steaks (Thick)
5 x 1lb Lean Ground Beef (Chuck & Brisket Mix)
1 x 3lbs AAA Sirloin Tip Roast
3 x 3.5lbs Whole Chickens
3 x 1lbs AAA Stew Beef (Sirloin cubes)
2 x 1lbs Pork Tenderloin
November Bundle Special
Translation missing: en.products.product.price.regular_price
$286.50
Translation missing: en.products.product.price.sale_price
$286.50
Translation missing: en.products.product.price.regular_price
$311.50
Product description
Shipping & Return
This pack is full of fall favourites and is built for value! Save money on your meat budget by getting this limited time special! (All our beef is dry aged 28+ days, grass fed, and natural)
Includes:
4  x 8oz Cali-cut  AAA Striploin Steaks  (Thick)
5 x 1lb Lean Ground Beef (Chuck & Brisket Mix)
1 x 3lbs AAA Sirloin Tip Roast
3 x 3.5lbs Whole Chickens
3 x 1lbs AAA Stew Beef (Sirloin cubes)
2 x 1lbs Pork Tenderloin
All our orders are hand-packed before delivery. Human error can happen, and we want to make sure we fix it as soon as possible. Within 72 hours of delivery, please notify us of any issues you may have with your order. We'll assess the issue and decide the best course of action.
Delivery process is as follows:
We will send automated delivery notification updates on the day of delivery
Driver will attempt delivery. Will knock/ring/call.
If there is no response, driver will leave package at door and you will then receive a delivery notification email that your order has been delivered.  If you live in an apartment/unit, and the driver can not reach you to gain access to the building, we will bring the package back to our warehouse unless you leave clear instructions for delivery.
The package will be kept at our warehouse for pickup at your convenience during business hours. We can offer a second delivery for a $25 fee.