Sale!
Ribeye Steak
(Grass Fed)
Our 11 – 12 oz Ribeye Steak has a delicious, tender, full flavor regardless of cooking preference. However you want to prepare this steak will be equally as satisfying!
| | |
| --- | --- |
| Product | 11-12 oz (0.75-lb.) Grass-Fed Ribeye Steak |
Available on backorder
Product Description
This steak never disappoints on the stovetop or grill. The delicious end result will taste incredible, guaranteed! This Ribeye Steak is cut from 100% grass-fed Black Angus raised in a natural and free-range environment without hormones or antibiotics. When it's time to cook this superior quality beef, always dry-aged for 28 days first so that you can savor all of its rich flavors before cooking perfectly over an open flame with butter & sea salt sprinkled on top just after flipping them halfway through their grilling process until they're crispy browned edges are achieved.
This steak never disappoints because its flavorful end result is always guaranteed when prepared using only premium ingredients like those found here!
We work with farmers that only produce the cleanest, healthiest, and ethically-raised local meats. All our Ribeye Steak is Federally or Provincially Inspected according to Canadian Food Inspection standards. Like all of our products, our Black Angus beef is completely antibiotic and hormone-free. On the stovetop or grill, this steak never disappoints! Each cut of meat we sell is hand-cut at a perfect thickness for an easy sear on your favorite cooking surface – no more unevenly cooked steaks because you don't know how thick they should be cut from one another! Our meat comes in vacuum packs so as not to lose any flavor when it's thawed out later.
What is Grass-Fed Beef?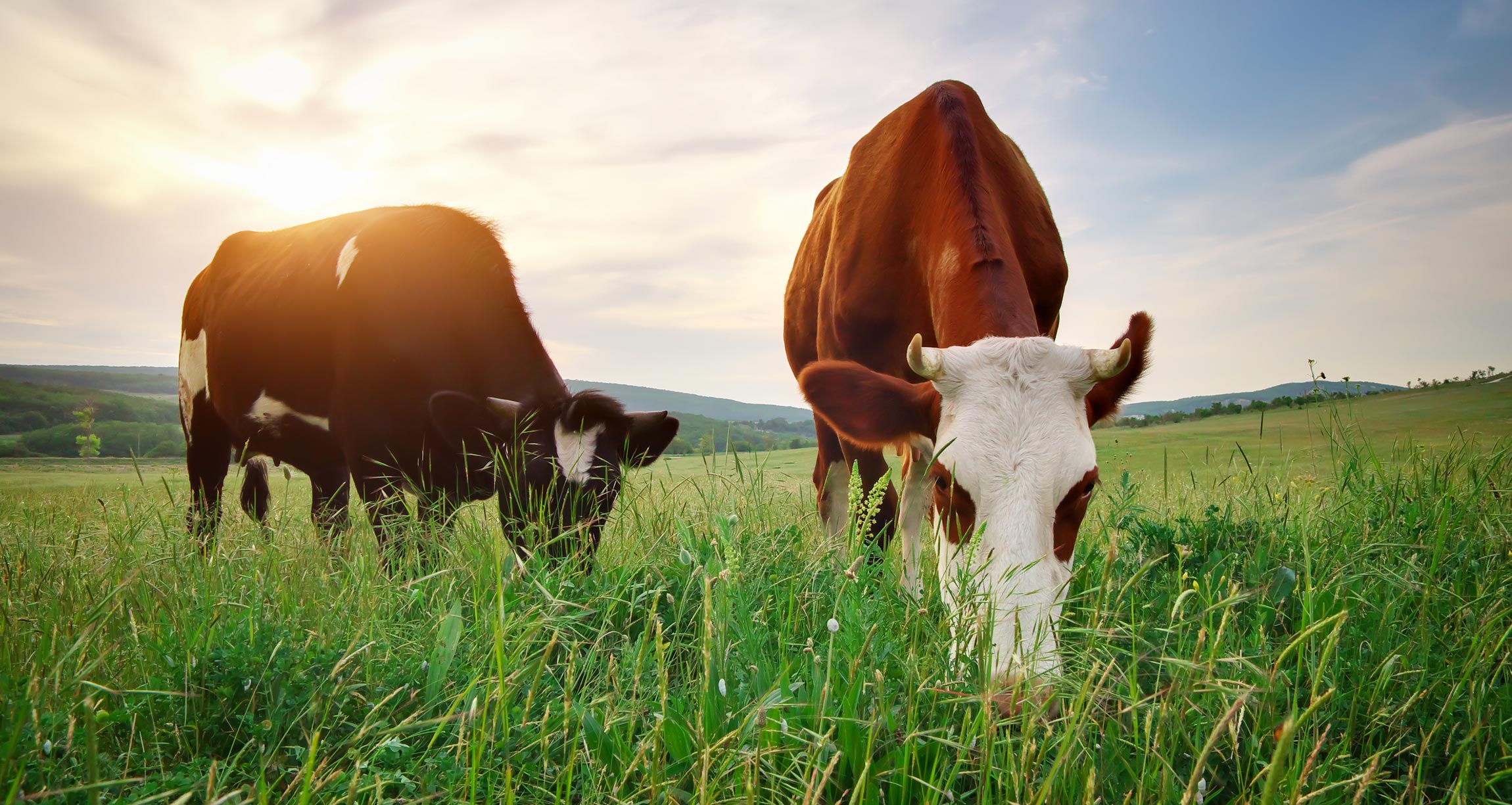 The grass-fed beef movement has been going strong for a few years now, and many people are jumping on the bandwagon. As a result, the grass-fed beef industry is booming in Ottawa, Toronto, and Montreal. But what exactly does grass-fed mean? Grass-fed beef comes from cows that are exclusively grass or pasture-fed with no grain supplements. And not just any old grass – it must be lush green grass of the type found in open prairies or pastures.
Making better choices about eating healthier food can boost your immune system and improve your mental health. Also, buying locally sourced beef can help create sustainable communities by promoting family farms!
When you choose to buy locally, you also impact your environment and reduce your carbon footprint.
Here are some critical points for buying local grass-fed beef:
– Our grass-fed Ribeye Steak is more nutritious because it contains higher levels of omega-three fatty acids and lower amounts of saturated fat, cholesterol, and calories than grain-fed counterparts. It also has a better ratio of healthy fats to unhealthy ones like Omega-six which have been linked to inflammation in the body
– grass-fed Ribeye Steak tastes better! Grass-fed cows are healthier and happier, which makes them less prone to disease – they're less likely to get sick, so their meat doesn't need any added antibiotics that can be passed on through consumption
There you have it: Our Rib Eye Steaks is good for your health and our planet too!
Where does the Rib Eye Steak Come From?
The part of the cow that the Ribeye comes from is essentially the same as the Tenderloin. Both are from the backbone, but the Ribeye comes from somewhere along the spine (the last rib), and Tenderloin comes from around where you'd expect it to be on a normal cow.
The difference in meat quality between Ribeye and Tenderloin is negligible: The most significant differences between the two are the price and the fat content. Ribeye comes from a very "muscular" area, which translates to lots of intramuscular fat (the marbling) that melts into your mouth when you eat it. Tenderloin, on the other hand, has far less fat running through the meat. I should point out that the Ribeye comes from "around" where you'd expect to find an average Tenderloin. The particular cut of meat we're discussing here is obtained from our Black Angus cows that could come from anywhere along that area on its back (particularly with the advent of what are now known as "new-age" cattle breeds).
So, in short: A Ribeye Steak comes from the rib section of a cow. It's a Tenderloin that's been worked out at the gym far more than it should be.
Rib Eye Steak is considered one of the top 3 steaks you can order at any restaurant in North America (the other two being Filet Mignon and New York Strip). And it's considered by many to be the most flavorful of those three (the only reason I put "most" in parenthesis there is because one person's favorite isn't necessarily everyone else's).
What do you look for when choosing the best Ribeye Steak?
I mean, the obvious thing that most people look at is how much marbling there is. When you're looking to buy a ribeye, you want as much white fat (the stuff that's melted in your mouth when you eat it) running through the meat as possible!
Your next step after picking out a good ribeye should be to cut away any of the external fat that's around it. Usually, the butcher has already done this for you (and if not, expect a hefty bill), but make sure you don't leave too much meat behind!
But what is marbling?
Marbling The marbling of the meat is basically how much fat (or "white stuff," as some people call it) is running through the meat. The more fat, the tastier your steak will be!
If you want to look at a picture of marbling, here's an example:
Notice how there are that white spots/lines running through the meat? That's what we're referring to when we're talking about marbling. If a piece of meat is cut and you're able to see the same pattern in there that it has on the surface, that's an indication that it will be nice and tender!
The most important part of choosing a good ribeye steak (or any other kind of steak) is not only picking the right piece of meat but also how you prepare it!
How To Cook The Perfect Rib Eye Steak On a Skillet
Skillet Rib Eye Steak is butter fried. It'll remind you of those from a favorite steakhouse. These steaks taste as if we were sitting at a table in the finest steak house for a lavish meal. These succulent rib-eye steak recipes are easy to make and delicious. Grill steak recipes for perfect steaks in the kitchen are just a few steps away.
Do you want to learn more about grilling a perfect Ribeye Steak from none other than Gordon Ramsay? Enjoy the clip below!
What is the perfect pairing with a Rib Eye Steak?
Like I said earlier, the perfect thing to pair with a good ribeye is something that will play off its rich flavor. If you're not in the savory mood (as in, "I want to eat my steak across from a giant pile of potatoes"), the best way to do this is by going for a sauce or glaze.
If a sauce or glaze is not your thing, I will avoid pairing it with any sour foods (such as tomatoes) and stick to something sweet instead. To get the full effect of this kind of pairing, make sure you prepaid a delicious brown sauce on your steak!
As for drinks that match well with a ribeye, you should stick to something that's either light and refreshing or dark, thick and flavorful. The bigger the flavor contrast, the better!
Here are some good examples of food/drinks combinations you can try:
A nice IPA ( India Pale Ale ) with your Ribeye. I personally prefer a nice American-style Brown Ale. You could try a good Riesling if you'd like. A nice Pinot Noir or Cabernet Sauvignon pairs well with a Ribeye as well.
Only logged in customers who have purchased this product may leave a review.